Top 10 reasons to implement live chat in 2021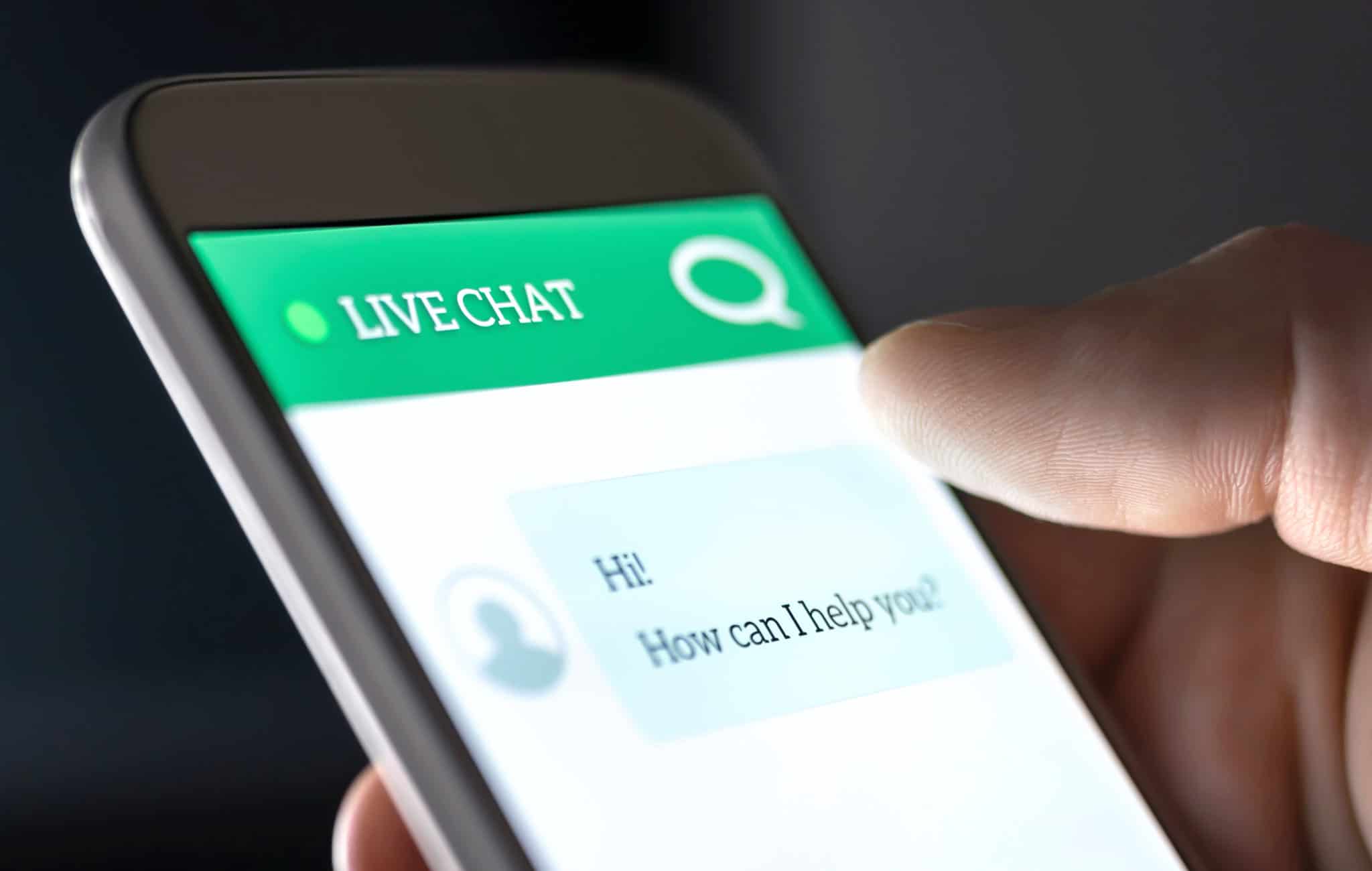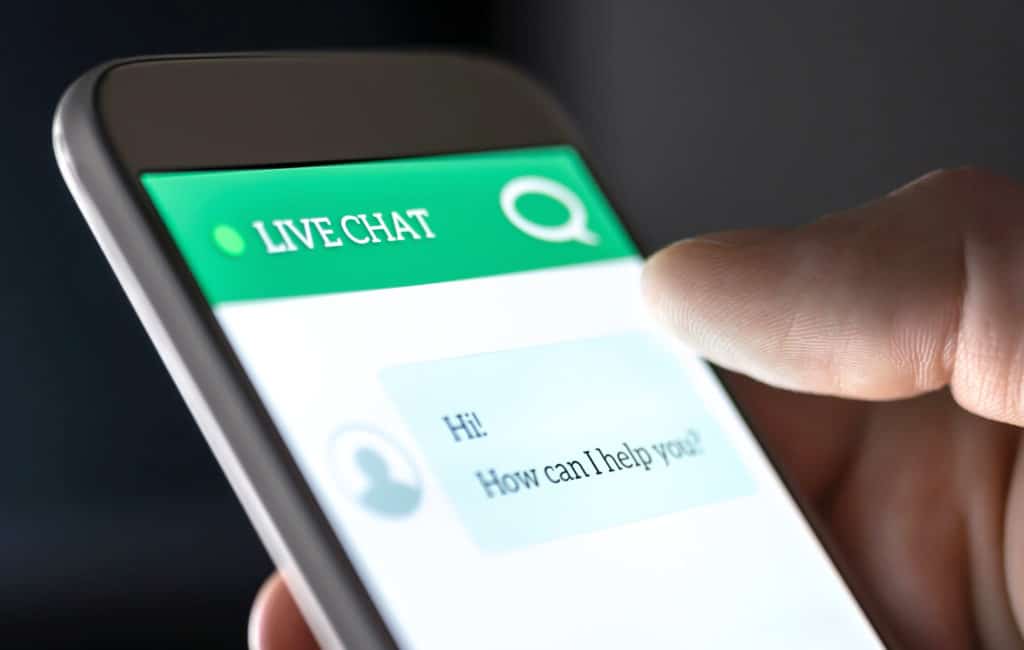 Introducing live chat to your website holds many potential benefits for your company and your website visitors. It is also one of the most effective ways of converting traffic into customers. Here are our top 10 reasons your brand should seriously consider implementing a live chat service in 2021.
1. Customers love live chat
Live chat's popularity is growing fast. Research by J.D. Power and Forrester shows that live chat is now the preferred digital contact channel for online customers, with well over 40% of customers preferring live chat over other forms of communication.
Customers appreciate being able to interact in real-time with a live person to answer their queries. This holds for potential customers and current customers, as both appreciate the convenience of live chat.
2. Live chat is cost-efficient and will save you money
Here's how live chat can save you money:
It boosts efficiency by making it possible for experienced and well-trained live chat agents to handle several interactions at the same time.
By getting advice and having their queries answered in real-time, customers are more likely to increase the size of their order.
With guidance from a live chat agent, customers are more likely to pick the right service or product in the first place – meaning fewer returns.
Live chat reduces queue waiting time, which lessens customer frustration and the costs related to a customer service help centre.
3. Live chat gives your customers 24/7 support
Customers have high expectations these days and round-the-clock support is one of them. If it is not feasible to hire sufficient agents to staff your live chat 24/7, a chatbot integration can provide self-service to customers and supply them with the required information that they need outside office hours.
Alternatively, you can outsource your live chat function and let the professionals do it all for you!
4. It gives you that important competitive edge
With eCommerce burgeoning and the number of sites of business rivals growing daily, it has never been more crucial to stand out from competitors. Adding live chat as a facility to help customers in real time is frankly a no-brainer. As already said, many customers prefer live chat to other forms of communication, and offering it when your competitors don't will give you an instant edge.
5. Live chat boosts your conversion rate
Customers find it reassuring to have a real person walk them through the buying process. A live chat interaction is more likely to lead to a successful sale, and even a larger order, as the customer has confidence they're making the right choice. This positive interaction is also more likely to bring that satisfied customer back to your site for more business in the future.
Viktor Zeman, CEO of QualityUnit, points out that live chat increases your conversion rate into sales by well over 20%. Wells Fargo experienced similar benefits after employing live chat in 2008.
However, it's crucial that your live chat representatives are well-trained. They must know your products well to confidently advise clients. They should be empowered to offer customers discount coupons to make a sale more attractive. Above all, they must be fast and accurate typists to avoid mistakes and delays that could frustrate customers.
6. Live chat improves the productivity of your customer service agents
Live chat is a great facilitator of multitasking and increased productivity, as several customer queries can be handled simultaneously. Productivity can also be enhanced by using features such as canned messages that can efficiently answer a query. This removes the burden from agents to type out the same lengthy explanation to a common problem over and over. Agents can deal with other customers while the first customer receives the clarification that they need via the canned message.
7. Live chat improves the customer experience, or CX
As many customers like interacting with a person in real time, it is a more positive experience for them. A further significant benefit of live chat is the ability to send proactive invitations to browsers on your site to chat. This may very well turn a casual browser into a customer!
8. Live chat aids in building long-term relationships with customers
A happy and satisfied customer is less likely to take their business elsewhere. If a customer feels they have been well taken care of in a live chat interaction with a skilled agent, they may not quibble about the price, and are more likely to become a repeat customer. Repeat customers are easier and less expensive to take care of as they are already familiar with your company, and your processes and procedures.
9. Live chat can improve both your products and customer service
Bill Gates famously said, "Your most unhappy customers are your greatest source of learning." By logging and analysing live chat sessions, you can gather important information about pain points from customers. Those issues can then be addressed to improve customer service and products.
10. Live chat facilitates fast resolution of customer queries
Because Live chat is rich in features, it is an excellent conduit for the resolution of queries. Agents can share images, attachments, information, and links with ease. Agents can guide customers through a step-by-step process, lessening the chance of confusion and making a positive outcome for the customer much more likely.
In conclusion
No e-commerce business can do without live chat. Your customers expect it. They love having interaction in real time with a live agent to walk them through processes they might otherwise find intimidating. Live chat will help build strong relationships with your customers, and help your business thrive!