10 ways to maximise your live chat conversions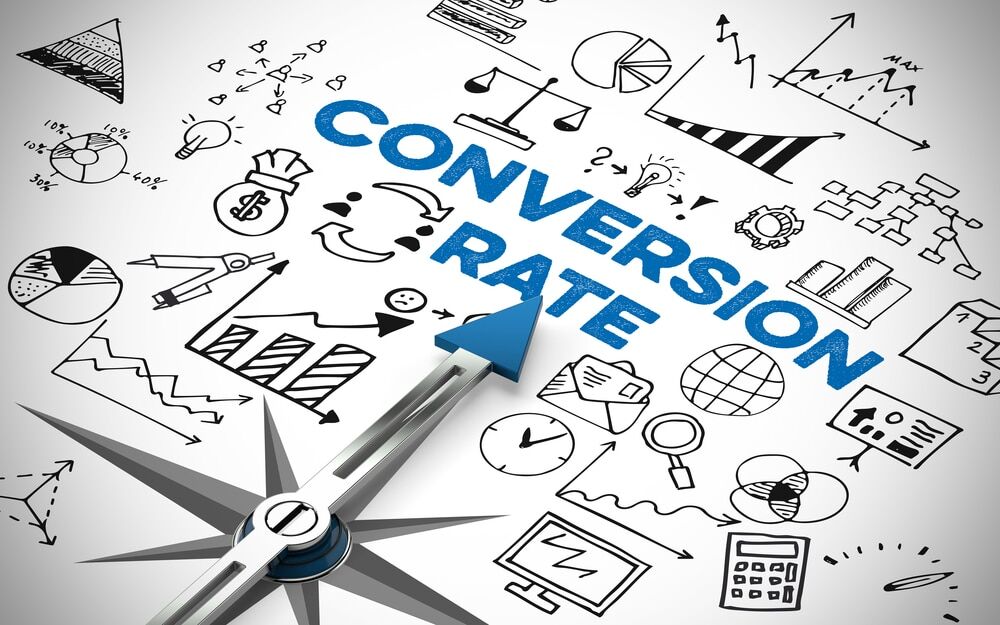 It's now generally accepted that live chat is one of the most important ways of connecting with customers during their online shopping journey, and converting them from browsers into buying customers. As many as 63% of customers indicate that they would be more likely to revisit a website offering live chat than one that doesn't. That being the case, it's crucial that you utilise live chat to its best potential to maximise your live chat conversions.
Here are some points you should bear in mind to ensure your live chat facility brings you the optimum benefit.
1. Live chat should be exactly that – live!
Serious shoppers don't want to be greeted by a bot that tells them that someone will follow up with them in 24 hours. Therefore, if your priority is to maximise conversions, your live chat should be available 24/7. If you are not able to do this there are dedicated outsource live chat specialists (like us!) who can relieve you of this burden and ensure that your live chat is always working its hardest for you.
2. A good team will create a good live chat facility
Your live chat agents must be the best! They must know your products well, be excellent typists and have good language and communication skills. They need to be extremely alert mentally, especially if they're handling more than one customer at a time. A cheerful disposition and positive attitude are always great assets for live chat agents to have. Using a good-quality photo of your agent will also increase that feeling of engagement between your customers and agents.
3. Be welcoming by personalising every chat
Human beings want to talk to other warm and authentic human beings. They like to be able to establish a rapport with the agent, and they want to be able to trust the brand that they're buying.
Train and encourage your live chat agents to mirror the tone of the specific customer, and to sound friendly, helpful, welcoming and professional. Agents must never talk down to customers. They must avoid the excessive use of jargon, never assuming that the customer knows the product as well as they do.
4. Ensure your agents have easy access to support processes and FAQs
Having access to sales processes, training resources and support materials is particularly important for agents when they're unsure how to respond to a customer's question. The same applies to FAQs and knowledge bases that will help your agents assist and advise customers.
5. Make sure your live chat is available on all channels
The number of channels for ecommerce businesses is growing all the time -Instagram, Facebook, LinkedIn, WeChat, TikTok, etc, etc! However, you have to make sure that you are available on as many of them as possible to connect with as large a number of potential customers as you can. Therefore it is important to make sure that the live chat system you select will integrate seamlessly with all your social media channels. Aim to keep your live chat fun and easy to use across all platforms.
6. Ensure your live chat tool is integrated with email and VoIP
If your live chat is integrated with your email, you will know the number of visitors that accessed your live chat window as well as their details. VoIP enables you to accommodate any customer who wishes to talk to you instead of using live chat or email by using a broadband Internet connection instead of a normal phone line.
7. Ensure that your agents use canned messages wisely
Canned messages save a lot of agent time and speed up the interaction with customers. However, the customer should never feel that they are just receiving rote answers. Live chat agents must therefore edit canned messages individually to avoid them giving an impersonal impression.
8. Ensure your customers feel important and valued
A customer may only be one of thousands of customers your agents deal with, but they don't want to feel anonymous! It is crucial that the interaction with your agent is a positive experience for the customer, as they are much more likely to proceed to making a purchase if this is the case. Ensure the following:
Avoid robotic responses and use canned messages only when necessary.
If you don't have the product the customer is looking for, help them to find it elsewhere. They will remember you helped them even though you made no money out of the interaction.
Don't be shy to ask a customer for a suggestion about a product or how you can improve a service or procedure.
Show your customers that you appreciate them, and that you know something about them if they are repeat customers.
Try to personalise every chat, and keep it relaxed and cheerful. Your agent is one human being talking to another.
Ensure you customers get a quick response or they will click away to a competitor.
9. Target your returning visitors
Returning customers are extremely valuable, and they may buy from you again and again. This gives you an excellent chance to take the relationship with this client to another level and boost their loyalty. Based on their buying history, an agent can make a personalised recommendation to them via live chat, or even offer them discounts or access to special offers.
10. Make it dead simple for visitors to use your live chat
Ensure that the process of using live chat is simple, intuitive, and straightforward. A shopper who battles with your website is simply one click away from going elsewhere. It's also crucial that your live chat is available on mobile devices. It's estimated that as much as 70% of web traffic now occurs on mobile devices.
In conclusion
Live chat is an excellent way of adding value for your customers. It restores some of that personal contact of a real-world shopping experience that buying online has lost.
The question is therefore not whether a business should have a live chat facility – that is pretty much a given. The question is simply how to make your live chat facility so good that it will maximise your conversions, and help your business thrive!