The importance of live chat support for mobile users in ecommerce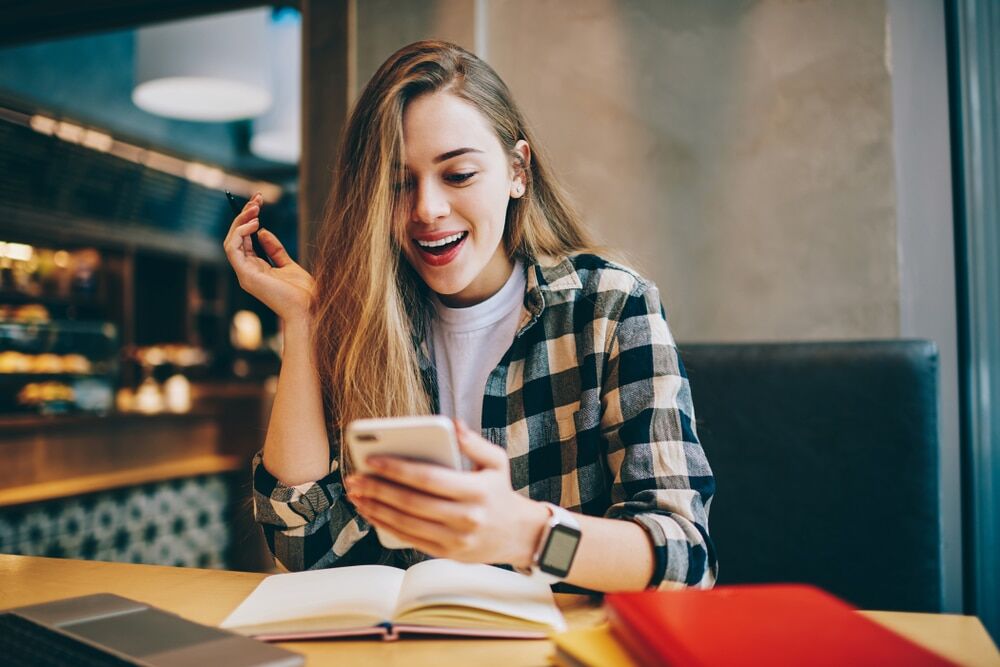 Mobile smartphones form an integral part of people's lives these days, and are used for much more than just communication. Smartphones are used as GPS devices, for video chatting, checking the weather, playing games, and accessing entertainment.
Most notably, smartphones are extensively used for online shopping, which is where top-notch mobile live chat support enters the picture in a big way! If you are still thinking that support for mobile phones should just be a number to call, you are definitely not supporting your mobile users adequately.
It's no overstatement that ecommerce companies need to utilise live chat effectively if they want to thrive in the competitive ecommerce world. The simplest reason why you should offer live chat support to your customers is because they love it!
Several studies have not only shown that live chat is preferred by a high percentage of online customers, but it also has the significant added benefit of a higher level of customer satisfaction and increased conversion rates.
You can no longer do ecommerce without mobile support
Smartphone usage is particularly high in advanced economies like Europe, the UK, the US, Japan, Australia and most notably South Korea. An average of 76% of adults in these economies own a smartphone.
South Korea reports the highest usage with a staggering 95% of adults being smartphone users. In emerging markets, where the figures are lower, usage is rising steadily as manufacturers introduce low-cost smartphones to boost usage.
Smartphones are so popular because they are improving and becoming more sophisticated all the time. It is now possible to duplicate basically any desktop function on a smartphone. They have more memory, are faster and have more sophisticated cameras than previously. Continuous innovation has been the name of the game as far as smartphones are concerned.
For all these reasons, mobiles offer fantastic growth opportunities to businesses regarding online shopping. However, by failing to upgrade their live chat support for mobile users, many companies are still not making the best use of this golden opportunity.
Many of the mobile support apps on offer are not practical, which means that many customers end up frustrated and abandoning sites. This means that companies frequently miss out on the excellent opportunities that making better live chat support available to their online customers brings.
Optimising for mobile means more than just effective website design
Many companies today still think that mobile optimisation just means having a smartphone-friendly version of live chat on their website. This way of thinking is seriously obsolete!
Mobile live chat optimisation is all about adapting your total customer experience to work for those customers who are accessing your business on a mobile device. This, of course, includes making sure your website is optimised for mobile as well. However, you need to accept that the way mobile customers interact with online content on their phones is fundamentally different from that of desktop users.
Just think about it. 'Searching' on an ecommerce website can be much more complex on the smaller screen of a mobile than on a desktop. It might be difficult, or even impossible, to quick-view products – and autofills loom disproportionally large on a mobile's small screen.
Users might have to access a side menu to 'filter'. To overcome these limitations, businesses should implement a visual search that will instantaneously match items with any image from their mobile site.
Also bear in mind that mobile users not only behave differently because smartphones have touch screens or a smaller screen than desktop computers. They are also often using them in very different locations.
They could be in a vehicle or train; in a busy shopping mall or airport; at a sporting event or in a restaurant. As a result, top-notch functionality, accessibility, and speed are critical for your live chat mobile application.
What should live chat support do for mobile users?
To make your live chat mobile the ideal service tool for customers that need help, your live chat support must combine real-time back-and-forth conversation with sharing links and passing on information.
Ideally, it should also save a transcript for reference purposes. Your live chat support must allow your customers to have text-based 'conversations' with support staff via the web, and send questions that support staff can answer quickly on the same small screen.
Effective mobile live chat support therefore means that mobile customers can access your business and have instant support no matter how noisy their environment, or if it is impossible to have a live conversation.
In conclusion:
Offering mobile customers a high-quality live chat experience will benefit your business – big time!
Regardless of future levels of sophistication of mobile phones, they will always be used differently from desktops.
Understanding mobile user behaviour and designing your live chat to accommodate it is the most effective way to support your mobile customers.
Real-time customer support with live chat will ensure happier customers by ensuring instant response to their questions.
Always remember that happier customers equate to increased sales and higher profitability for your business!
Need help optimising your live chat for mobile users? We can help!