How to improve your live chat support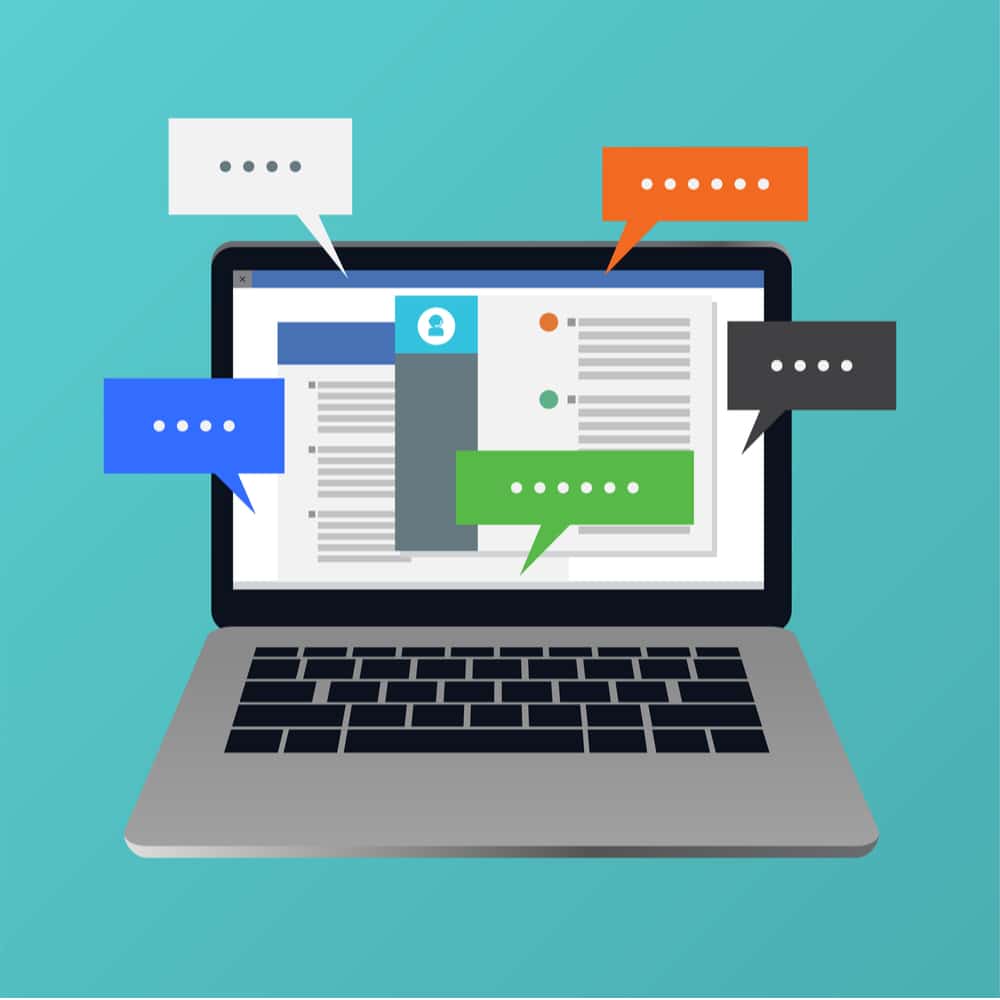 With more and more customers preferring live chat to other forms of interaction, like emailing or phoning in, getting your live chat as effective as possible makes excellent business sense. Your customers need to have a positive experience on live chat. They are more likely to make a purchase if they find the experience pleasant and the process easy to navigate.
These are some of the important points to bear in mind as you strive to make your live chat facility the best in the business!
Make sure your live chat window is easy to see and use
This first point sounds self-evident, but it's an especially important one to highlight. As most people are right-handed, it makes good sense to place your live chat button on the right side of your web page as that is where most customers will look first.
The button must also be bright and immediately eye-catching so that customers don't have to peer around in order to find it. In short, make it really easy for the customer to use your live chat facility.
Remember – it's a chat, not a formal discussion
Always bear in mind that your live chat should be as close to a natural conversation between two people as possible. Your live chat agents should be encouraged to think of the process rather like a live face-to-face interaction with a customer.
They should avoid being too formal or stilted, or using too much jargon and technical terminology that might confuse the customer. Sentences should not be too long and must clearly address the customer's queries. Likewise, the information given must be concise and unambiguous to ensure that the customer understands easily and there's no room for confusion.
Agents must avoid passive voice in their writing
Agents must use the active voice in their live chat interactions. Instead of writing, "This will be explained shortly, so no need to worry," they should say, "I'll explain this to you right now, so don't worry!"
Using active verbs tells the customer that the agent is taking personal responsibility for dealing with the issue, and not passing it off to somebody else. Using pronouns like 'I' and 'you' reassures the customer that they are dealing with a real person who is actively engaged with them and whatever problem or query they may have.
The importance of empathy in dealing with customers can't be overstated
Customers need to feel that they are being heard, and that their concerns are being validated and understood. Agents should try to tune into the tone of the conversation, as this will help them identify the customer's needs.
This will make them better able to see the situation from the customer's perspective, and therefore guide them more effectively. They should also try to personalise the chat as they work towards a positive resolution for the customer.
Hire the right people to staff your live chat team
Your live chat team must have excellent language and communication skills and they must be top-notch typists. They must have above average problem-solving skills and be able to think on their feet.
Your best choice for staff, apart from the above, are people who are people-oriented and have a genuine desire to help people and are also committed team players. Make sure that they are thoroughly trained to know your company, products and services inside-out, and you should have a winning live chat facility.
The live chat agent must take their lead from the customer's language
Exactly as an agent would try to build rapport with a customer over the phone, live chat agents taking their cue from the customer's language is a very valid principle. So, if customers use emoticons, then your live chat agents should do so too. It is a good way of personalising the interaction, and letting the client feel that they have some control of the process, which is something customers value greatly.
Keep track of any previous interactions with customers
If a record is kept of any previous interactions, purchases, or complaints from customers, it is much easier for live chat agents to deliver a personalised and positive interaction with customers. Knowing seemingly irrelevant things – like for instance that the customer has a cat with two-toned eyes (heterochromia) – enables live chat agents to strike a really personal note with customers. This makes customers feel that they are not just some anonymous entity in cyberspace!
Don't push the client for too much information up front
Asking a client for too much personal information up front may in fact have a counterproductive effect – it may completely put them off doing a live chat. Just asking for their name to start off is quite adequate. If more information is needed, this can be taken care of later in the chat.
Make sure your customers know live chat responses are faster than email
To ensure the continued and growing utilisation of your live chat, make sure that it is the most visible onsite channel for your customers to interact with. Let your customers know via onsite messaging that email queries do, in fact, take longer to get a response than live chat to a query, and consequently a resolution to a problem.
Offer a feedback survey on the same channel
Customer feedback should be utilised across all customer contact channels to help the contact centre to track and evaluate the performance of its agents. This empowers the team to 'self-learn' as they discover how best to assist customers on live chat. Feedback helps them learn techniques, language and tactics that will help your business make the most of this amazing self-help tool for customers.
Live chat is the fastest growing contact method with your customers. Utilise its amazing potential and see what it can do for your business. If you do not know how to approach it or lack the technical know-how, let the professionals do it for you.